New Azaleas have arrived at Scot Plants Direct at Hedgehogs Nursery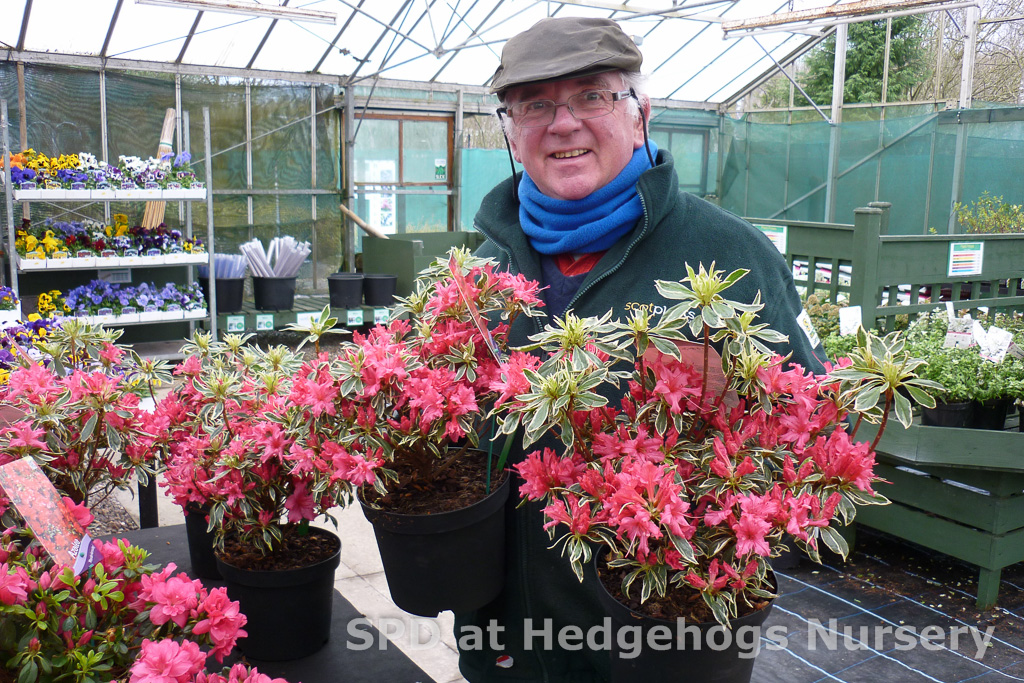 New Azaleas have arrived! Fully budded and ready for the garden. Limited quantities of a great variegated Japanese Azalea Silver Sword with vivid pink blooms! And if you must have a deep, but electrifying red Japanese Azalea – Look what we have ready to sale! Spectacular Azalea Moederkensdag – deep striking red blooms! Don't miss these great plants – and they are evergreen!
All Azaleas are in two litre pots specially priced at £7.45!!
| scot plants direct at hedgehogs nursery Crompton Road, Glenrothes, Fife